FOR IMMEDIATE RELEASE
The International Center for Captive Insurance Education (ICCIE)
Here are some recent updates from ICCIE, the official education program of the captive insurance industry.
************************
New ICCIE Course Discounts For RIMS Members
ICCIE is pleased to announce a new cooperative agreement with the Risk and Insurance Management Society (RIMS). Starting in 2019, RIMS members may receive a 15% discount off the regular registration price of individual ICCIE courses. This represents a significant savings and a big opportunity for those in the RIMS community to dive into the official education program of the captive insurance industry.
For information about the discount and how to claim it, go to the  
RIMS website.
************************
ICCIE Trained Organizations Now Listed On ICCIE Website
In 2017 ICCIE announced a new level of professional recognition: ICCIE Trained Organizations. Now the ICCIE website features a page that shows which companies have qualified, to date, as ICCIE Trained Organizations. The page will be updated as we add companies to the list.
The current list of ICCIE Trained Organizations can be found 
here
.
The designation of ICCIE Trained Organization refers to firms that have committed to educating their employees through ICCIE or hiring ICCIE-educated professionals. Such firms will be certified as ICCIE Trained Organizations and will be recognized on ICCIE's website. Additionally, at the company's election, they may display the certification on the company's website and marketing materials.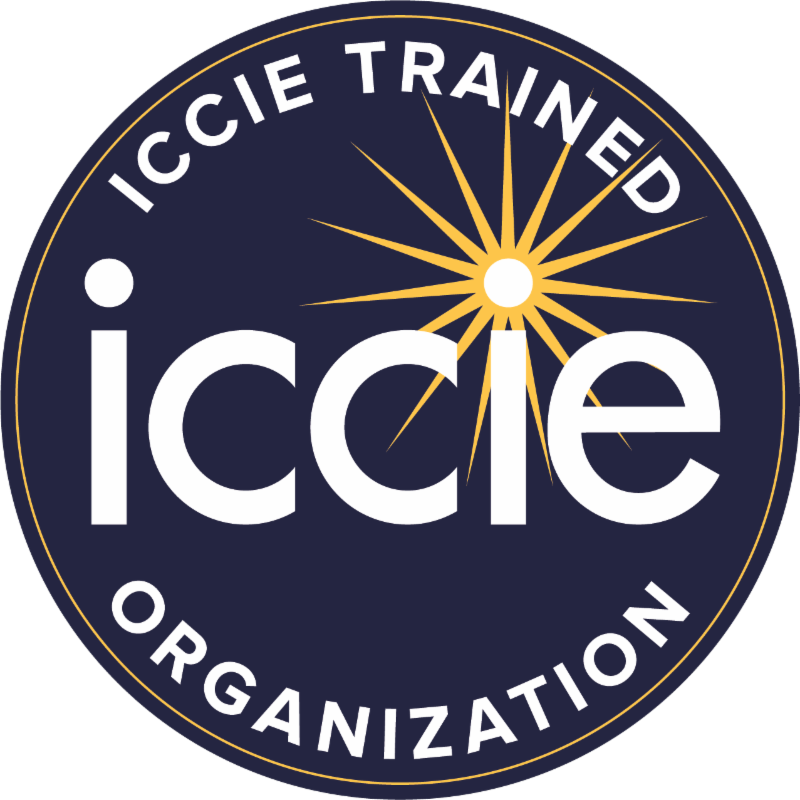 To qualify as an ICCIE Trained Organization, a firm must meet the following requirements:
At least 20% of the captive professionals in the organization must hold the Associate in Captive Insurance (ACI) in good standing; and
At least 30% of the company's captive professionals must be ACIs, Certificate in Captive Insurance (CCI) holders, or currently enrolled in either the ACI or CCI program.
A company interested in securing recognition as an ICCIE Trained Organization may apply via the application form on the ICCIE website. There is no fee for applying, receiving, or maintaining such recognition. For additional information, visit the 
ICCIE Trained Organization webpage.
************************
Sponsorship Opportunities Available Through ICCIE
ICCIE is happy to offer two new sponsorship opportunities for companies looking to support ICCIE and to receive some additional advertising exposure. These are $500 sponsorships for (a) our regular "hot topic" webcasts, and for (b) our Captive Career Center, a free resource on the ICCIE website for both those seeking and offering positions in the captive insurance industry. For more about these and other sponsorship opportunities, please see the 
Sponsorship Opportunities page
.
************************
A New CE Policy About Previously-Passed Elective Courses
The Associate in Captive Insurance (ACI) program is now nearly 15 years old, and some ACI recipients received their designations many years ago. Because we are constantly updating and improving our classes many courses barely resemble earlier incarnations of them.
For that reason, we are altering an ICCIE CE policy. Starting in 2019, ACIs may retake, for ICCIE CE credit, an ICCIE course they previously took, provided the earlier session of the course was taken at least five years earlier.
For any questions or clarifications about this, please contact the ICCIE office at
************************
Recent ACI and CCI Recipients
CCI
David Wagstaff, Alpha Warranty Services – Utah
ACI
Trevor Spinney, Deutsche Bank –  Cayman Islands
Greg Cook, CARE RRG – Kentucky
Jonathan Habart, State of Tennessee
Eric Anderson,  GPW&A – Arizona
Orla O'Regan, Patriot Captive Management – Cayman Islands
Laura Hurlston, Artex –  Cayman Islands
---
For additional information about any of these news items contact ICCIE Executive Director Mitch Cantor at 802-651-9051 or 
mcantor@iccie.org